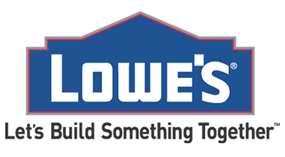 All American Muslim, a show on TLC which is obvious in its intent to make Muslims look as if they are assimilated into western culture (and fails miserably) has caused quite a stir. In response to the American Public, Lowes and Kayak have pulled their ad's from the show stating that the show misrepresents the problems we face today with radical Islam. Kayak took it a step farther and said the show was a joke.
Now in retaliation, Muslim groups are asking Muslims to boycott Lowes.
Dearborn— Local Muslim and Arab-American leaders from across the country were considering a national boycott against Lowe's after the home improvement retailer pulled its ads from the cable reality show "All-American Muslim."

The move comes as Lowe's defended its position.

Dawud Walid, the executive director of the Council on American-Islamic Relations Michigan, said Monday the issue has "invoked outrage in our community like I haven't seen in a while." READ MORE HERE
This attempt makes me laugh for the simple fact that Muslims boycotting Lowes will not make a dent in their sales due to low population and the fact that they just do not seem to get that people in this country are not buying the load of BS they are trying to feed us. As a matter of fact, Lowes will most likely increase their sales because people like me will probably shop exclusively at Lowes from this point forward.
And let's not forget Kayak, who was bold enough to say everything Lowes was probably thinking by saying the show sucked and that the issue was a lightening rod which their company prefers not to engage in.
If CAIR spent more time into stopping and condemning the people they call extremists (to make themselves appear as harmless victims) and less time trying to change the US constitution and legal system to suit their insane barbaric and ass-backwards religious needs, perhaps people in America would listen to them.
But as it is, CAIR is just a group losing credibility with even the most adamant liberal more and more by the day.
Pray for Lowes and Kayak's Sales to Go Up!